WSOP Bracelet for Sale on eBay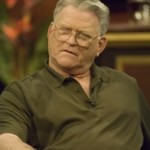 To own a WSOP bracelet is probably the biggest dream of every self respecting poker player out there. But to get one you will usually have to win one of the WSOP events which is not a simply task. But now there is another alternative out there for those of you who thinking of buying a new bracelet anyway.
T.J. Cloutier is now selling one of his WSOP bracelets on the famous action site eBay.com. T.J. is said to be one of the best tournament players of all times and he has won no less than six WSOP bracelets through the years and have over $10 million in tournament winnings.
It is also a well know fact that T.J. is a Craps degenerate and in an interview he mentioned that he has lost over $3 million playing Craps at various casinos. It seems like Cloutier might have gone on a new losing streak lately as he is now selling his $5000 No-Limit Hold'em bracelet from 2005. The starting bid is at $2999 and the auction can be found at eBay.com.
Comments