Wisconsin gambling problems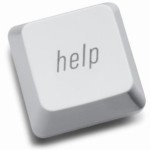 Gambling problems reached a high in Wisconsin last year, according to the statistics. In fact a record 14,604 calls were received by the Problem Gambling Helpline, operated by the Green Bay-based Wisconsin Council on Problem Gambling.
The support group stated that this was an increase of 12.8 percent from the previous year – 2008, and also amounting to the second year in a row that the council reported a record number of calls.
Executive Director Rose Gruber stated that she does not thing the record will drop through 2010. She commented; "The economy is likely one factor affecting the increase in calls. Accessibility to gaming may be another factor, along with increased awareness of problem and compulsive gambling and the services that are available. We typically see a spike in calls this time of year. Credit card bills are arriving, there's been the temptation of the college bowl games, and the Super Bowl is just ahead."
Comments