The Founder of PokerListings Found Murdered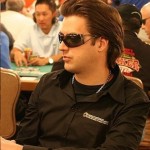 The man who was found murdered in Trollhattan, Sweden a couple of weeks ago was no other than one of the Swedish founders of the well known poker site PokerListings.com.
The 36-year old man who usually lives in New York was visiting his home town of Trollhattan in Sweden. He was found shot in his bed and the Swedish Police have been investigating this murder for the last few weeks with very limited results. With the man in the house was also his two-year old son who is assumed to have witnessed the murder.
The man was one of the founders of the huge poker resource site PokerListings.com and was previously the CEO of the company but recently changed over to a smaller role within the company.
Comments