Suspected Cheating Scandal at Pitbull Poker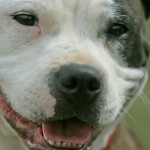 There has been a lot of talk about a cheating scandal involving "super user accounts" at Pitbull Poker lately. Since the accusations started the staff at Pitbull Poker have stopped replying to customers emails and they are no longer sending out any hand histories to their players. And to top it off there have been a lot of cashout problems lately after Pitbull Poker decided to cap the payout requests at $100 per account.
Pitbull Poker is a tiny poker network in the online poker business and they are now being accused of having a couple of super user accounts playing on their sites. For those of you who are not familiar with super user accounts we can tell you that these accounts are said to have the ability to see all the hole cards of the opponents at the poker table. Since the rumours started about this scandal Pitbull Poker have been avoiding the media which makes the whole situation very suspicious.
Since the people behind PitbullPoker.com haven't done anything to stop the speculations by providing hand history to their players or making a public statment on one of the poker news sites the traffic at the flash based poker site has gone down drastically. This is probably why they have deicided to cap the payout requests at $100 per account.
The players who were called out as "super users" are no longer playing on the site but some people claim they are still playing, just under different screen names.
We will bring you updates on this scandal as more information is made available to us.
Comments