Self-identified gambler gets arrested at Casino Resort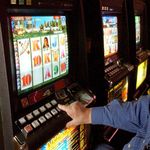 Latest casino news involves Michael Evan Roshkind, a 37-year-old Catasauqua man who has been accused of gambling at the Sands Casino Resort Bethlehem earlier in June. This was after he had categorised himself through the state's self-exclusion list; a list which bans the said individuals from the gaming floors of casinos. The police reported that the named gambler was charged with two counts of illegal intrude after having played the slots on June 18 and 20th.
The self-exclusion list is quite a new and popular system nowadays which encompasses a self-identifying tool for the problem gamblers. In this way they can bar themselves from the state's entertainment hubs for specific periods. These could be from 1 year to life. This means that a self-excluded person also is not permitted to enter, play or collect any winnings and make back losses. The self-excluded persons can still live at the hotel, eat at the restaurants or shop at these gambling facilities as the ban is only valid on the gaming floor.
According to the Pennsylvania Gaming Control Board / PGCB it states,
"After a person is placed on the self-exclusion list, a licensed facility must refuse to accept the person's wagers, will ask the person to leave the gaming floor and the person may be arrested for trespass."
In fact, the PGCB has dedicated an entire page to a detailed explanation about the self-exclusion program and its current regulation.
Comments