SEGA Poker and Casino in Planning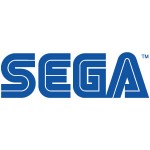 Entering into the online gambling industry is video gaming company, SEGA. While many didn't see this coming, the virtual online poker room and casino by SEGA is now a reality. Just recently coming into this industry, which can be difficult by itself, SEGA has a loyal fan base to follow them and quite a bit of experience under its belt in the genre of gaming in general.
This is the first time a gaming company like SEGA has made such a venture, so it's a novel concept, but no doubt a great idea. While most every online gambling site has a theme, the SEGA poker room and casino identity will already be incorporated into the brand. Home console/computer gaming is a booming business already; couple that with the mind boggling industry of online gambling, and they most certainly will have a winner despite the fierce competition that the industry maintains.
As a leader in the forefront of gaming development for decades, this innovative company is expected to take a creative approach to the business and hopefully bring something new to the table. With SEGA's reputation of bringing cutting edge graphics to their gaming, players can look forward to seeing some of their iconic characters like Sonic the Hedgehog showing up in slot games and elsewhere.
SEGA is still in the minds of many, and it has been to the disappointment of fans that they haven't moved forward with the brand thus far, making their reemergence all the more exciting for diehard fans out there. It is also speculated that other gaming companies may follow the successful lead of SEGA such as Nintendo and Sony Playstation. This announcement puts a glimmer of hope in the eye of the industry, as players are bound to demand something new eventually. Hopefully it won't be the same old status quo when the SEGA online gambling sites launch.
Comments