PokerStars to Launch Mobile Poker Software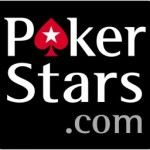 The worlds largest poker room PokerStars.com will soon be available in a version for your mobile phone as they have bought up Cecure Gaming who are developing games for mobile phones.
No official statements have been made by PokerStars regarding the launch of a mobile poker software but when reading between the lines it does look as if they have plans on entering the mobile market.
The reason for the recent speculation about a mobile PokerStars software is the fact that they have bought up Cecure Gaming who are a mobile games developer. Due to the financial climate there has not been as much money to be made in the mobile games market but back in 2000 they got $20 million to develop the best and most secure mobile poker room.
Since this company is now being owned by online poker giant PokerStars is is not too far fetched to believe that they will be launching their own mobile poker room.
Comments