PKR Nominated for Impressive Awards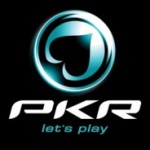 PKR Poker has been one of the most cutting edge online poker rooms in terms of technology since day one. While it's not the most popular online poker site, partly due to slow action and it's unusually large software size, it's one of the most unique poker software applications to date. The true 3D graphics that allow players to animate their avatar players as they themselves might behave at a land-based casino is perhaps one of the most innovative accomplishments of online poker software yet. Characters can express emotions and use techniques that are typically only available in live arenas like poker tells and a poker face.
After three successful years of steady growth, PKR has been recognized as a contender for eGaming Review's "Poker Operator of the Year" award for the second year in a row, an honor that acknowledges the single most accomplished online poker operator that has made "the most advancement in the poker sector over the last 12 months." Also nominated in the same category is PartyPoker, Ladbrokes, Gaming Media Group, and 888. Last year, PKR received honorable mention in the same category.
PKR is also up for both the "Online Marketing Campaign of the Year" and the "Offline Marketing Campaign of the Year" awards this year.
Malcom Graham, PKR's CEO, says, "We are very pleased to be in the running for Poker Operator of the Year for the second consecutive year. And to be nominated in three categories by EGR and to be recognized by the APA is a remarkable achievement."
PKR is also being acknowledged alongside some very big name brands in advertising by the APA (the Association of Publishing Agencies) for their "Best Digital Solutions" award nomination, which distinguishes "excellence in customer publishing across both print and online."
Comments