Pitbull Poker situation deteriorates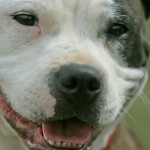 Many already know Pitbull Poker was defunct with their offices closing and the company CEO placed under arrest. Further to this; they have reportedly done shady things against their customers, players who are now seriously considering taking legal action against them.
The company had allegedly utilized superuser account in clients' money and the company executives had hastily closed up shop with the CEO placed under arrest as well as charged with fraud.
Last week some employees said they saw Kevin Baronowski, a manager high up at Pitbull, together with some other guy "Jordan" taking computers out of the Costa Rican headquarters and were consequently taken away by police once the police were informed. After this Pitbull stopped showing up online and no games were running.
Many playing customers have been ripped off and are now searching legal action with many having lost from $250 till $7500. Amongst them is "JC Hawk" who reportedly lost $100,000 on the Pitbull site. Many said this amount might be exaggerated and amounts have not been confirmed.
Meanwhile, the former employees who have not been paid are also planning to sue the company. People close to the company like former manager Brenes commented; "From what I heard, it was shut down. There was a rumor that it was back, but it's shut down. Never a partner, associate, director, or in any way related to the ownership of Pitbull Poker, Pitbull Casino, or Pitbull Partners. I was an employee hired to manage the network and support operations in whatever [ways] necessary."
Brenes has in fact denied being involved in all this and that he was not included in the financial sector of the company. Pitbull is an international company which means getting a legal finalisation will take long; more news will follow.
Comments