PartyGaming Buys WPT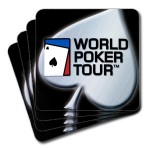 Peerless Media, a PartyGaming company, have bought the WPT brand. They managed to do this even though it had already been sold to another company, but that deal was cancelled after PartyGaming made their offer. The World Poker Tour was sold for the sum of $12.3 million plus 5% of the income that is being generated from now on.
PartyGaming, owner of PartyPoker.com, managed to buy the WPT brand even though Gaymynia Ltd, a private investment group earlier bought the WPT for $9 million. But that deal was cancelled as mentioned earlier in this article.
"PartyGaming has been a very important partner for several years and we are convinced that they are going to take good care of our brands in the future", said Steve Lipscomb.
Since the poker boom in 2003 the WPT brand has been growing steadily but over the last year the interest for the tour have cooled off significantly. The WPT Legends of Poker which is being played right now have 25% less participants when compared to last year.
Comments