NBC to Launch Online Poker Room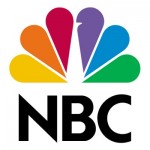 The terrestrial network of NBC television – America's National Broadcasting Corporation (NBC) has just launched a new addition to its existing network. They are in fact offering a free-to-play online poker room that gives the competitors a chance to win cash and prizes. This will be done through the NBCSports.com portal and will be performed using software from Zen Gaming, the online poker turnkey solutions provider.
This new addition is also giving the players a chance to win authentic NBC Sports gear together with the ultimate prize of a seat to the big event. This seat that costs $20,000 buy-in to the 2010 National Heads-Up Poker Championships.
Jon Miller from NBC Sports, commented, 'Poker has been a growth area in our broadcast schedule over the last few years and we have always sought to bring a complimentary online component to our audience,' 'We feel we have brought a new level of engagement opportunity to our online audience by providing them an opportunity to enjoy free poker, connect with our on-air programming and interactively engage with our sponsors and advertisers.'
This new poker service offers single and multi-table Texas Hold'em tournaments which will be scheduled every 30 minutes. The ten best players will qualify every consecutive week for an online final. The final will be held in February and will be giving out the ultimate prize of a seat at the 2010 National Heads-Up Poker Championships as a final prize. This event will be held in March at the world-famous Caesars Palace Hotel and Casino.
Comments