Most downloaded songs revealed – Lady GaGa – Poker Face!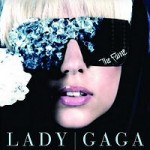 It is now official that Lady GaGa's "Poker Face" is the all-time most downloaded song.
According to the Official UK Charts Company; this high has been recorded, since the download chart was founded and recognized five years ago. Poker Face is listed as the most downloaded track with a record 779,000 sales.
Another highpoint for Lady GaGa is holding also third place with her first UK single "Just Dance" with another record of 700,000 downloads. Lady GaGa commented on this great outcome; "I am honoured to be the songwriter and performer behind the number one and number three all-time most downloaded songs in history in the UK."
"Sex On Fire" and "Use Somebody" by Kings of Leon are standing at 2nd and 4th position and number 5 is La Roux's "In For The Kill".
Comments