IPN Welcomes their 3,000,000th Player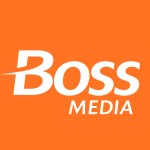 Boss Media's International Poker Network (IPN) is well known as Europe's most popular online poker network. Now, they have just announced another achievement; the registration of their 3,000,000th player.
The statistics are looking up as they have obtained a 14% increase in their active daily players and a 22% increase in maximum concurrent players.
They also proudly announce an unbelievable 28% increase in their daily registrations. Their poker network is rated as being the fastest growing autonomous European network during all of last year and the future looks good as they do not show signs of slowing down.
President of GTECH's New Media & Sports Betting Co. Atul Bali commented; "This is a major milestone for the IPN," "We are building on the strength of each company in the new media group and this is just the first of many achievements to come."
GTECH's New Media & Sports Betting Co is an umbrella that includes Boss Media, St Minver, Finsoft and Dynamite Idea.
Comments