Florida might be lowering gambling age to 18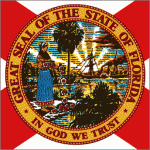 It is in a country of conundrums where an 18 year old American is allowed to vote, go to war and smoke but apparently is not responsible enough to gamble in a casino or online.
Last week marked the introduction of the new gambling package which would make an allowance for Seminole resort to flip into full casinos. This package would also make allowances for the racetracks in Florida to host tables of blackjack tables during their events. Amongst the statements listed in the proposal is the age of 21 being reduced to 18 when gambling.
At the moment the gambling scene, in the state of Florida, is subdivided into two with the 18 year olds being allowed to play poker and horse betting but the roulette, slots and blackjack are illegal out of bounds until they turn 21 years of age.
Senator Dennis Jones stated that he feels that 18 is a good compromise across the board for all sorts of every gambling across the state.
Meanwhile, the other American states are still divided on the 18 or 21 age issue. Half of states have reduced the gambling age to 18 with no bad consequences. On the other hand, the two major gambling states of Atlantic City and Las Vegas have decided to go with the age limit of 21 but rumours have it that this is to reduce misunderstandings over who can purchase alcohol.
Comments