Everest Poker Celebrates their WSOP Victory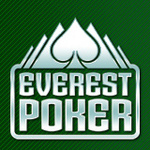 Antoine Saout was one of the 2009 November Nine players. He is also the first player to represent Everest Poker to ever make it to the final table of the WSOP Main Event which gives the online poker room reason to celebrate.
Saout did not manage to make it all the way to victory at the final table but just to be one of the final nine players of the WSOP main event is a great achievement. For the online poker site Everest Poker it was an even greater success as Saout qualified via their satellites and was wearing their clothing at the final table which is the best kind of advertising you can get in the poker world.
At the final table Saout knocked out Jeff Schulman and manged to finish better than the poker star Phil Ivey.
At Everest Poker they are starting to celebrate this as from today with a series of freerolls in the honor of Antoine Saout.
This is what Everest Poker had to say in their weekly newsletter:
Starting the on the 12th of November we are going to celebrate Antoine Saout's achievment in the 2009 WWSOP during a whole week. Antoine's win is also a win for you, win extra money by playing in our $1000 "Congratulations Antoine" freerolls every day at 19:00 GMT.
For those of you who did not get a chance to make it to the World Series of Poker this year we suggest that you check out this 2010 WSOP schedule and start planning for next year. The Cake Poker Network are soon going to start their WSOP satellites for next year so make sure to have your account ready.
Comments