Closing 'Dusk till Dawn' poker room?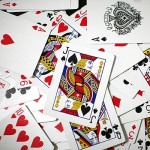 The latest news comes from the business media in Nottingham, England with alleged reports that Rob Yong's live poker room in the city "Dusk till Dawn" is very probable to be shutting its doors in less than two weeks' time. The club had opened its doors in late 2007, which is less than two years ago. At the time it was the first legal poker-only club as it had obtained a casino licence even though majorly opposed by the UK gambling groups. Amongst this strong opposition were Stanley's, Gala and Grosvenor who seemed to fear that such a move would mean further growth in more poker-only clubs.
Now, the club's shutdown would mean a 100 people and over sudden redundancy. "It's very saddening after all the hard work that myself and my staff have put into the club but it's highly likely we'll be closing" were the words quoted by Yong.
Nowadays, the problems experienced by Dusk till Dawn are that even though their licence is classified as a full casino licence, it does not offer table games such as blackjack and roulette. Thus, the club cannot claim back the VAT due on its GBP 3.4 million refurbishment costs. They are also subject to new gaming duty laws which they never accounted for.
This closure would be a big loss for Rob Yong. No one yet knows how this loss will affect his other assets and operations such as Yong's DTDpoker.com and DTDcasinos.com online interests. These operations are powered by Cryptologic Internet venues and licensed in Malta while operated through an intermediary agreement with MCP Entertainment Ltd. We will know more this Summer.
Comments