Chili Poker launching an online bingo site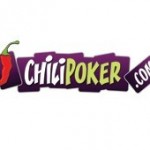 It had been reported by the owners of the big online poker site Chili Poker that they are now trying to enter the European online bingo market. Chili Poker is part of Chili Gaming, that was established back in 2006 and they have been offering online gaming, casino games and more to the emerging European market ever since. They have a database of registered players in countries world-wide and now they want to invest in the online bingo market for the very first time. They are following the lead of other major online bingo brands as the trend shows that online bingo is definitely proving to be going through a period of phenomenal growth at the moment The UK online bingo market is packed with the well established as well as the newer online bingo sites. This sector is very interesting to the European markets and particularly gaming companies. The established gaming companies are keen to enter this marker of online bingo and hope to reap the benefits and a good profit while the trend is strong.
Parlay Entertainment is the chosen online bingo software provider for Chili Poker. Parlay already provides for the well known online bingo sites such as Bingos.co.uk and Paddy Power Bingo. It is also used by the International online bingo provider St Minver who uses their services to power their network of the white label online bingo brands. These site brands include Chit Chat Bingo and Shipleys Bingo. Parlay is adequately ready to supply the best online bingo software available at the moment and they have also powered up the very first online bingo site that was launched ten years ago.
The Chili Poker online bingo site will be host to a wealth of side games and a social networking function. It will be available in multiple languages and multiple currencies options. This will all benefit Chili Poker in widening their future and expose their current brand. Alexandre Dreyfus, chief Executive of Chili Poker is looking forward into this venture with Parlay Entertainment. He feels that it will definitely enhance their global 'brand recognition' and will generate more income and more revenue throughout for the whole company. He has reportedly stated that "ChiliGaming is looking at the online bingo industry as we are aware of it being the fastest growing segment of the online gaming world, shown clearly in the number of bingo players, which doubled steadily in 2008 in spite of the global financial meltdown".
Comments