Canadian Gambling addict accuses casinos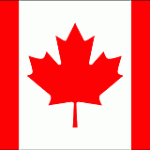 Ontario Lottery and Gaming Corp were recently sued by a Canadian woman. She states that she stole from her employer to feed a gambling habit and blames the two Casinos for this.
The Hamilton Spectator reported that Christine Papakyriakou, 52 of Hamilton is claiming in her lawsuit that the casinos and the regulatory firm changed her completely into what she has become; a compulsive gambler. The defendants are Casino Niagara and Niagara Fallsview Casino Resort.
After stealing $7 million Canadian ($5.8 million U.S.) from Andres Wines, Papakyriakou will be sentenced this June. Andres Wines of Andrew Peller Ltd. Prosecutors are planning to ask for a prison term for their ex-employee.
Papakyriakou claimed in the legal documents that the casinos in question encouraged her frenzy habit by telling the employees to use her first name, allowing her to remain at the tables for hours on end and introducing her to celebrities.
Spokeswoman for the OLG, Allison Sparkes said, "The individual's own statement of claim confirms she stole money to support her lifestyle, which included gambling extensively at many places outside of Ontario including in Las Vegas and Aruba and on the Internet."
Comments