2009 WSOP Main Event Registration Closed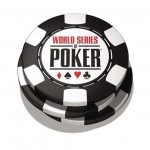 More than 800 players were turned down a seat at day 1d which is the last opening day of the World Series of Poker Main Event.
It was close to choas at the start of day 1d when the organizers had to tell over 800 player that they would not be able to particpate in this years WSOP Main Event due to lack of space. The registration for day 1d was full but there were still around 800 players waiting around the tables hoping to take someones seat when they bust out, but that would not be an option and the organizers will not add another day 1 to the schedule.
Amongst those players who where turned down we could find Patrik Antonius which is a huge name in the poker world.
It must be a huge disappointment for those players who have be travelling from all over the world just to play in this event to get turned away when it comes to the start of the tournament. But on the other hand they should probably not have waited with the registration until the very last day.
Comments